Tucson Violent Crimes Lawyer
Aggressive Defense for Violent Crime Charges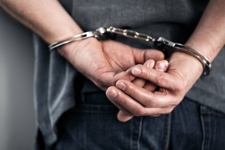 A conviction for a violent crime may result in a serious sentence that includes long-term incarceration in prison, often without the possibility of early parole. Regardless of the type of crime, an experienced criminal defense attorney in Tucson can help. At The Law Office of Carlos A. Medina, PLLC, we provide aggressive representation for clients facing charges for a violent crime.
Arrested for a violent crime? Contact our Tucson violent crimes attorney today to discuss your defense.
Violent Crimes in Arizona
Violent crimes are the most serious criminal charges and carry the harshest punishments. Arizona aggressively prosecutes violent crimes, and multiple offenses can fall under this category. Our firm has successfully defended many clients who have been charged with violent crimes and we will provide the same level of quality representation in your case.
Arizona classifies the following as violent crimes:
Manslaughter
Forcible rape
Kidnapping
Felony gun possession
These crimes can carry serious penalties if a prosecutor can reach a conviction, including life in prison with no possibility of parole. Others, such as forcible rape or sexual assault require you to register as a sex offender upon release from prison.
Building a Strong Defense For Your Case
Being sentenced to jail greatly impacts your life. A violent crime conviction would follow you, even after your release. For this reason, it is important to fight these charges to avoid conviction or reduce the charges to a less serious offense. Tucson violent crimes attorney Carlos A. Medina works to reduce charges or have them dismissed and will aggressively defend your rights at every stage of the legal process. We offer legal services in English and Spanish and are available 24/7.
If you are facing charges for a violent crime, contact our Tucson violent crimes lawyer immediately at (520) 251-9561 to discuss your legal options.