Tucson Domestic Violence Attorneys
Knowledgeable, Experienced Defense Solutions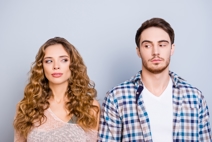 In Arizona, an alleged victim of domestic violence may bring criminal charges. These are taken very seriously in the eyes of the law, and when you're facing an accusation or have been charged with domestic violence, it is in your best interest to contact a Tucson domestic violence attorney for high-quality legal representation.
If the domestic violence crime is considered to be "aggravated," you can face 36 months in prison if it is your first offense. The minimum jail sentence for aggravated domestic violence depends on if you have had prior convictions. Depending on the situation, a defendant may be charged with a misdemeanor or a felony. As a result, a conviction could result in a range of penalties. Regardless of the charges, you should contact a Tucson domestic violence lawyer immediately.
Facing domestic violence charges? Get the legal advice you need during a free in-person consultation. Call (520) 251-9561 for an appointment. Se habla español.
Criminal Charges Involving Family Members in Tucson
Domestic violence offenses may include assault, stalking, sexual abuse, strangulation, and other criminal acts. These crimes are considered domestic violence when they occur between people who are legally married or formerly married, share a child, or are involved in an intimate relationship, even if they do not live together.
Possible defenses to criminal charges may include:
Self-defense
Mental defect or mental illness
Restraining for medical or dental care purposes
Justification, such as for a parent using non-deadly force for discipline purposes
Penalties for Domestic Violence in Arizona
If you are charged with domestic violence in Arizona, you can face serious penalties. The penalties are the same as the underlying offense however in certain circumstances, you can face additional penalties.
For example, if the offense is committed knowingly against a pregnant victim, the maximum imprisonment sentence can be increased by two years.
Honest, Aggressive Legal Representation in Arizona
When you need a domestic violence attorney in Tucson, Attorney Carlos A. Medina provides quality legal representation at a reasonable cost. He will evaluate your case, explain the defense strategy for your situation, and keep you informed every step of the way. The Law Office of Carlos A. Medina, PLLC is even available 24 hours a day, 7 days a week to answer your questions and concerns.
Contact our Tucson domestic violence lawyer at (520) 251-9561 to learn more about how we can help you.