Sex Crimes Attorney in Tucson
Legal Representation for Serious Charges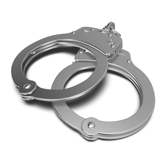 Have you or a loved one been accused of a sex crime? Do not wait to seek legal representation. The Law Office of Carlos A. Medina, PLLC, can help. Our Tucson criminal defense lawyer will evaluate your case, develop the most effective defense strategy, and fight to protect your rights throughout the legal process.
Penalties for Conviction
If you are convicted of a sex crime, you may be faced with a long period of incarceration. Even after you are released from prison, the conviction may follow you for the rest of your life, especially if you are convicted of a crime that requires you to register as a sex offender. This will restrict where you are able to live and your future neighbors will be notified of your status.
Criminal convictions that require registration as a sex offender include:
Rape
Sodomy
Sexual abuse
Luring a child
Sexual conduct against a child
Predatory sexual assault
Unlawful imprisonment
Disseminating indecent material to minors
Incest
Sex trafficking
Consequences of Sex Crimes Accusations:
Many people face severe judgment from friends, family, co-workers, neighbors, and acquaintances merely for being accused of this type of crime.
A conviction can make it difficult to get a job or maintain personal and family relationships after you get out of prison.
It is in your best interests to avoid a sex crimes conviction whenever possible.
Get Help Immediately from Our Tucson Sex Crimes Lawyer
Due to the nature of these crimes and the severe penalties that can result from just being charged with a crime, it is essential that you contact the Tucson criminal defense attorney from The Law Office of Carlos A. Medina, PLLC, immediately. We are available 24 hours a day, 7 days a week, answering every phone call, email, or any forms of communication with urgency.
Contact our firm at (520) 251-9561 for a free, in-person consultation with an experienced Tucson criminal defense lawyer.