Charged with a Crime in Tucson?
Aggressive Criminal Defense Available to Fight For Your Future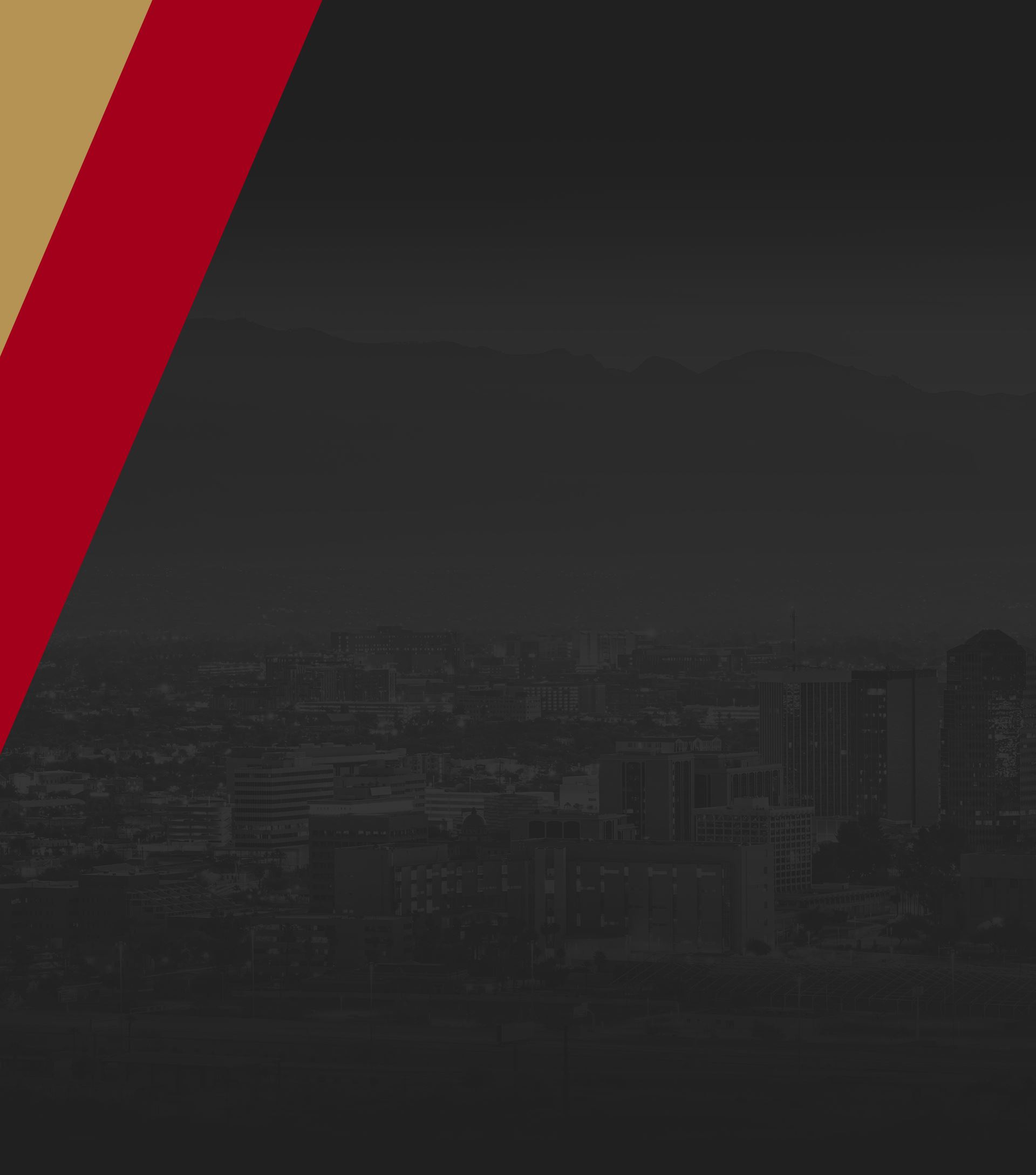 About Law Office of Carlos A. Medina, PLLC
Tucson Criminal Defense Attorney
Criminal charges put your entire future at risk. Even informal allegations of a crime can seriously impact your job, your reputation, and your relationships. You need to act fast, and involve a legal professional who can help, protecting your constitutional rights - all while fighting for the best possible result on your behalf.
The Law Office of Carlos A. Medina, PLLC, is here to help you in the face of an arrest, investigation, or criminal charges. We also help with rights restoration so you can face a brighter future. At our firm, we believe in doing everything in our power to help our clients get back to their normal lives, to their families and their jobs. We are experienced, aggressive, and committed to excellence in every case we handle.
Contact The Law Office of Carlos A. Medina, PLLC today at (520) 251-9561 for a free case review.
Get the Verdict
From Our Clients
What Former Clients Have to Say About Our Firm
"During my court dates, he was punctual and professional. The outcome of my case is better that what I expected."

- Former Client
Act Quickly, Hire A Tucson Criminal Defense Lawyer
When you work with our firm, you will work directly with our founding attorney, Carlos A. Medina. He is a highly skilled Tucson criminal defense attorney who understands Arizona criminal law as it applies to a wide range of criminal matters. He uses this knowledge much as a surgeon would use extensive medical training to perform a complex surgical procedure, analyzing every aspect of the case to determine the best approach, and then carrying out the necessary steps to secure a swift and favorable outcome.
We offer the following benefits to our clients across Tucson, Arizona:
You will work directly with our founding attorney.
We offer a free in-person consultation to discuss your case.
We offer reasonable fees so that you can get the representation you deserve.
We are fluent in English and Spanish to better serve you.
You cannot wait to involve a lawyer in the face of any criminal matter. Whether you are facing charges for DUI or a theft crime, you have the right to legal counsel – exercise this right and choose a Tucson criminal defense lawyer who will treat your case as though it were his own.
On Another Level When it Comes to Defense
In-Person Consultations

A free and confidential evaluation will be provided before we decide to take your case.

Reasonable Fees

All clients have different financial circumstances, and we work with all of our clients.

Se Habla Español

Our firm is bilingual-friendly. We welcome cases from Spanish-speaking clients.
Call
(520) 251-9561

or fill out
the form below to get started.
Do I have to consent to a search of my home or vehicle?

A: The Fourth Amendment to the U.S. Constitution offers protection against unreasonable searches and seizures. This means that law enforcement cannot simply search you or your property or make an arrest without probable cause. You have the right to refuse a law enforcement officer's request to search your car or your home, but if they have a warrant or believe they have probable cause, they may be able to conduct a search. If you believe your property was illegally searched, an attorney can assess the situation and determine whether this can be used to your advantage in challenging your arrest or charges.

What are my rights if I'm arrested?

A: If you're arrested, you have the right to remain silent. You have the right to an attorney. If you cannot afford an attorney, one will be provided to you. These rights are essential, as anything you say or do after you are taken into custody may be used against you in court. Exercise your rights and protect your interests.

If I refuse to give a statement or answer a question, will I face criminal charges?

A: As already mentioned, you have the right to remain silent. You can politely refuse to answer questions posed to you by a police officer, and you should not face criminal charges simply for exercising this right. Depending on the situation, however, you may still be arrested and taken into custody. Be sure to request to speak to your attorney, who may be able to challenge an unlawful arrest.

What is a plea agreement? Should I accept it?

A: A plea agreement typically involves lesser charges or punishment offered in exchange for a plea of guilty or no contest. Do not accept a plea offer without first talking to your attorney. You need to be certain that this is in your best interests. In some cases, a skilled criminal defense lawyer may be able to fight your charges and help you avoid a conviction altogether – which is far more advantageous than any plea agreement.

If I'm innocent, do I really need an attorney?

A: Guilt or innocence aside, your future is in jeopardy in the face of criminal allegations. You need an attorney who can protect your rights to show the judge and jury that you are innocent. Legal processes must be followed, and attempts by the prosecuting attorney and law enforcement to secure a conviction must be effectively countered. Even if you are innocent, you need a professional to handle your case.