Tucson DUI Lawyer
Effective Representation from Our Tucson DUI Attorney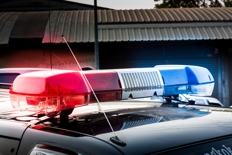 A conviction for Driving Under the Influence (DUI) puts you at risk for possible jail time, expensive fines, and driver's license suspension. Even if you avoid jail time, losing your driver's license makes getting to work very difficult. If you've been arrested for DUI in Arizona, contact a Tucson DUI lawyer right away to ensure that your rights are protected.
The Law Office of Carlos A. Medina, PLLC, provides legal representation to clients like yourself, whether it's your first, second, or third DUI.
Arrested for DUI? Discuss your case with our Tucson DUI attorney by contacting our office at (520) 251-9561.
Arizona DUI Law
Arizona law classifies DUI offenses into three categories: Standard, when there is a BAC higher than 0.08%, 0.04% or more when operating a commercial vehicle, or any percent for those under the age of 21; extreme when there is a BAC of 0.15% or more; or aggravated, when a driver's license was previously suspended, there is a third offense in 84 months, or there is a passenger in the vehicle under 15 years of age. The penalties for Tucson DUI convictions are based on the previously mentioned classifications.
Penalties for DUI convictions can include:
First offense for a standard DUI: 10 days of jail time, fines, required drug treatment or education course, installation of an ignition interlock device, and community service requirements.
Second offense for a standard DUI: Up to 90 days in jail, higher fines, license revocation to up to a year, required counseling or treatment program, ignition interlock device installation, and community service.
The penalties greatly increase from there, and a conviction for an aggravated DUI can result in prison and license revocation for up to a year, in addition to community service, treatment programs, and other penalties. It is important to remember that Tucson DUI convictions come with both penalties from the criminal court and the MVD and can greatly affect your freedom as well as your ability to live your everyday life.
​​​​​Ignition Interlock Device (IID) Program
The state of Arizona requires that any person convicted of a DUI to include an ignition interlock Device (IID) in their vehicle. An IID inhibits you from driving before you provide a breath sample and it must not contain any trace of alcohol.
When driving with an IID, restrictions may be placed on where you are able to drive to:
Work
Doctor Appointments
Any other necessary destination
Driver's License Suspension
If you are convicted of DUI in Tucson, the Arizona Department of Transportation (ADOT) will handle your driver's license suspension. The police can suspend your driver's license if your BAC percentage is above 0.08%. You may be given a temporary license that is valid for only 15 days within which time you may request a hearing.
If you are charged with DUI for a first offense your driver's license with likely be suspended for 90 days. You may be able to receive a restricted driver's license after 30 days that will allow you to drive only to necessary locations such as school, treatment, or work.
Felony DUI in Arizona
Arizona prosecutes DUI charges with harsh sentencing, especially if you are convicted of felony DUI. If you are caught driving with multiple DUI convictions in the past 60 months, if you have a suspended driver's license, and if you are caught with a child 15 years old or younger in the vehicle, you could be facing felony DUI charges.
You could be facing the following penalties:
License Suspension/Revocation
Alcohol Education and Treatment
Vehicle Confiscation
As the penalties for DUI conviction in Arizona are extreme, it is important that you speak with a Tucson DUI lawyer about your case. At the Law Office of Carlos A. Medina, PLLC, we provide the aggressive defense that you need in order to protect your rights.
Can a DUI charge in Arizona be reduced?
In Arizona, it is rarely possible to plea bargain for a lesser charge called "wet reckless." A wet reckless charge requires some conditions. An example of the requirements that may be involved include installing an ignition interlock device and drug and alcohol screening and treatment.
The benefits of a wet reckless conviction are that it doesn't include the severity of the penalties you could face for a DUI charge such as monetary fines and mandatory jail time. A wet reckless charge also will not count as a prior DUI conviction if you receive another DUI within the next seven years.
Possible Arizona DUI Defenses
Plea bargaining is severely limited for DUI cases in Arizona. However, there are possible defense strategies for people charged with driving under the influence. Our Tucson DUI Attorney Carlos A. Medina will evaluate your case and work with you to determine the best strategy for your defense.
We offer a free initial consultation to give you the opportunity to thoroughly discuss your case with our Tucson DUI lawyer. We stand ready to provide you with effective defense solutions geared towards the most favorable outcome possible.