Tucson Petty Theft Attorney
Experienced Theft Crime Defense in Arizona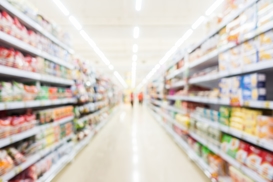 In the state of Arizona, petty theft crimes categorize low-level thefts in which the stolen property is valued at an amount under $1,000.
With the Law Office of Carlos A. Medina, PLLC, you have the support of an experienced petty theft lawyer on your side. We are passionate about preserving your rights in the face of criminal charges and pride ourselves on readily available, bilingual service that is here when you need it most.
Penalties for Petty Theft in Arizona
Arizona law classifies petty theft as a class 1 misdemeanor theft. The consequences for this crime are up to six months in prison and/or a fine. Those found guilty of petty theft in Arizona may also be responsible for civil liabilities, in the form of paying the owner of the stolen property the value of what was stolen.
Class 6 Felony Definition of Theft Under $1,000
In most cases, the threshold for determining if a crime should be considered a class 1 misdemeanor petty theft in Arizona is if the stolen property is worth more or less than $1,000. There is an exception to this rule that disregards the monetary value of the stolen property and instead considers the nature of the crime and the type of items stolen.
A theft under $1,000 can be tried as a class 6 felony theft if:
A firearm was stolen
An animal was stolen to be used in a fight
The stolen property was taken directly from the owner
Class 6 felony theft in Arizona is punishable by incarceration and/or up to a $150,000 fine. Again, an offender may face additional civil penalties depending on the terms of their sentence.
Personalized Defense, Proven Results
Attorney Carlos A. Medina has dedicated his practice to the representation of those facing criminal charges. At the Law Office of Carlos A. Medina, PLLC, justice is our priority, and a commitment to our clients is our practice.