Tucson Drug Crimes Attorney
Tenacious Representation for Drug-Related Charges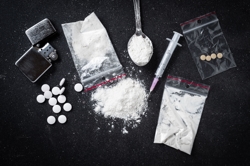 At the Law Office of Carlos A. Medina, PLLC, we provide legal representation for clients charged with drug crimes. Our Tucson criminal defense lawyer focuses on helping clients get back to their normal lives as soon as possible. We are available for all your legal needs 24 hours a day, 7 days a week. If you are arrested for a drug crime, do not hesitate to contact our law firm for immediate assistance.
Get started with a free in-person consultation when you call us at (520) 251-9561. Se habla español.
Drug Charges in Arizona
The type of drug, amount, and suspected activity will determine the charges that you may be facing.
Drug crimes may include the following:
Use
Possession
Distribution
Trafficking
Manufacturing
Regardless of the type of drug or charge, any conviction can affect your life now and in the future. For this reason, it is important to hire an experienced Tucson criminal defense attorney when charged with drug crimes.
Attorney Carlos A. Medina provides an honest and realistic assessment of your situation and the penalties you may be facing if convicted. He will guide you through the legal process and keep you informed of all developments in your case.
Possible Penalties for Drug Crimes Convictions
Like criminal charges, the possible penalties for drug crimes vary, depending on the type of drug, amount, and whether you are charged with use, possession, distribution, trafficking, or manufacturing a controlled substance. The possible punishments can be severe, including long periods of incarceration and hefty fines. For this reason, it is crucial that you contact a Tucson criminal defense attorney immediately.
We offer free in-person consultations. Contact our drug crime lawyer at (520) 251-9561 to make an appointment.