Meet Attorney Carlos A. Medina
Tucson Criminal Defense Lawyer With 10+ Years of Experience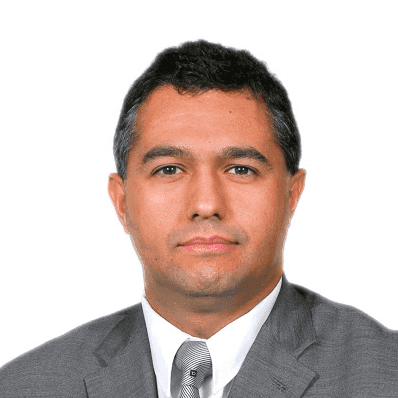 Attorney Carlos A. Medina has been an attorney since 2009. He has dedicated his career to criminal defense, representing clients in the face of misdemeanor and felony offenses. His commitment to preserving his clients' constitutional rights and ensuring they are offered all the protections offered by our criminal justice system has earned him a reputation as an aggressive and competent attorney.
---
Contact his firm for your free consultation.
---
Attorney Carlos A. Medina served in the U.S. Navy for 4 years, from 1990 to 1994, receiving a Naval Reserve Officer Training Corps Scholarship. He obtained his B.A. in Sociology from the University of Arizona in 1999 and went on to obtain his Juris Doctor degree from the City University of New York School of Law in 2005.
He has diverse legal experience, as a law clerk at the Pima County Public Defender's Office in Tucson, Arizona, and as a paralegal in business practice and litigation. In 2009, he made the decision to go into private practice as a criminal defense attorney.
Through his years of legal experience, Attorney Carlos A. Medina has acquired skills that have provided a strong foundation for a successful criminal defense practice. His passion for helping others gives him the strength necessary to go to bat for his clients inside and outside the criminal courtroom, protecting their rights to the fullest extent.
Education
City University of New York School of Law, J.D. (2005)
University of Arizona, B.A. Sociology (1999)
Bar Admissions
New York (2015)
U.S. District Court – Arizona (2010)
Arizona (2009)
Associations
American Bar Association
Hispanic National Bar Association
National Association of Criminal Defense Lawyers
Skills & Advanced Training
Advanced Case Law Research on Westlaw (Advanced Westlaw Certification)
Advanced Statutory Research on Westlaw (Advanced Westlaw Certification)
Build Your Future 2004, Using Lexis-Nexis in the Workplace Criminal Prosecution & Defense Training
Criminal Investigation & Discovery Class at UA Law – by Walter Nash
DUI Seminar – by the Law, Criminal Justice & Security Program at UA Law
---
To learn more about Tucson criminal lawyer Carlos A. Medina, contact us at (520) 251-9561.
---